Yuya Omaki
---
Yuya Omaki was born in Osaka, Japan. At the age of eight, he began learning classical ballet at the Sanae Yamamoto Ballet School under the tutelage of professors Sanae Yamamoto and Eri Sato. In 2007, he also began studying modern dance at the Ballet Academy in Munich, part of the University of Music and Performing Arts, under the guidance of professors Kiril Melnikov, Konstanze Vernon, Robert North, and Jan Broeckx, with a focus on classical and modern ballet, pas de deux techniques, and national dances. In 2010, he graduated from the Ballet Academy in Munich.
So far, Yuya Omaki has participated in numerous competitions and won several first prizes, including the national dance competition in Kobe in 2004, the youth ballet competition in Fukuoka in 2007, the national dance competition in Tokyo in 2007, and the youth competition in Nagoya in 2009. In 2007, he participated in the semi-finals of the largest international student ballet competition, YAGP, in Japan, where he won first prize and qualified for the final competition in New York in 2008. He also performed at the 36th prestigious ballet competition for the Grand Prix in Lausanne, where he made it to the semi-finals. In 2016, he won a bronze medal at the 27th International Ballet Competition in Varna, and in April 2019, he won first prize at the prestigious international ballet dancer competition, Rudolf Nureyev, in Budapest.
As a ballet dancer, Yuya Omaki began performing in 2000 as part of the annual shows of the Sanae Yamamoto Ballet School. He appeared as James in the first act of La Sylphide, in the Grand pas de deux from the ballet Flames of Paris, and in the Grand pas de deux from the ballet Le Corsaire. In 2009, he performed in Don Quixote at the National Theater in Munich, and in 2011, he joined the Ballet of the Slovene National Theatre in Maribor, where he appeared in virtuoso solo roles in classical ballets such as Don Quixote, The Nutcracker, Swan Lake, La Sylphide, Le Corsaire, as well as in neoclassical and contemporary choreographies such as The Rite of Spring, Romeo and Juliet, Hora, Cantata, Eugene Onegin, Radio and Juliet, Zorba the Greek, and others.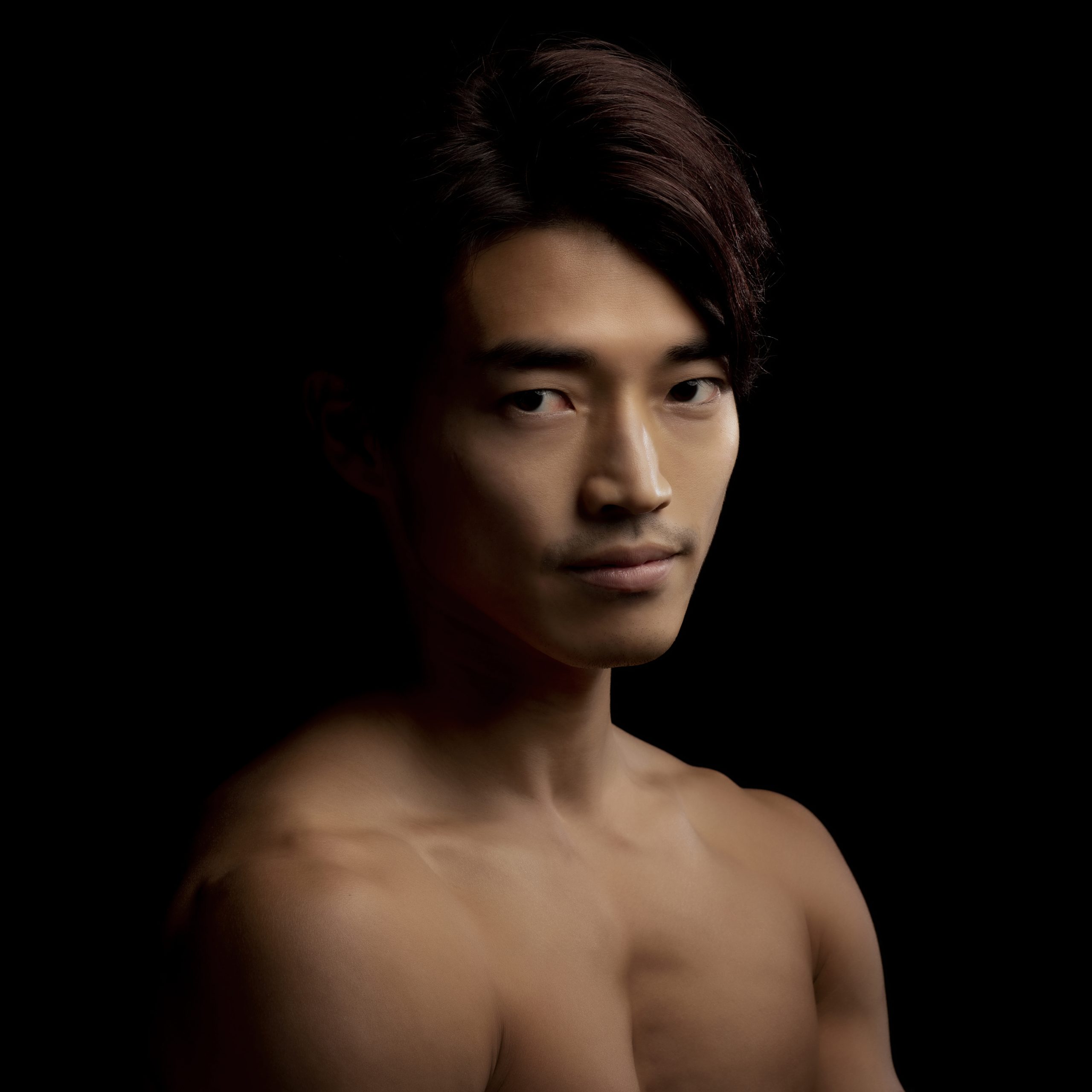 Photo: Tiberiu Marta
Performs in